About Us
The Alameda Financial Group
At Alameda Financial Group, we are passionate about making a difference in the lives of our clients, with clear, independent advice to help each client feel financially empowered.
We believe in building long-term relationships through a holistic approach that allows us to deeply understand your specific situation, values, needs and hopes. We work closely with you to develop thoughtful strategies that are designed to help you work towards your goals and prepare you for all of life's critical financial events.
David and Ally joined as a collaborative team, as they both shared a passion for helping others navigate both the financial and non-financial highs and lows that life brings. David and Ally each bring their unique strengths to the table to provide an optimal client experience. Below are a few more details on David and Ally individually.
David Koehler - Senior Financial Planner
David founded his CPA tax practice in 1994 because he wanted to provide individuals, small and medium size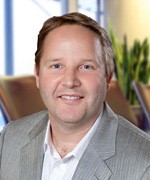 d businesses with accounting and management services that would help each business operate more effectively and efficiently. As such, it was a natural transition for David to start his own financial planning practice and take the next step in helping his clients work towards financial freedom. During his work in financial planning, he has helped clients work towards their dreams of retirement, send their children to college, and budget for the trips of their dreams. He brings his energy and enthusiasm to his practice and values his close relationships with his clients. Being an integral part of their growth and success is among his greatest rewards.
David was born and raised in San Jose. He graduated from Santa Clara University in 1989 and received his CPA shortly thereafter. Dave became a Certified Financial Planner in 2010. Dave holds his Series 7, Series 66, Life Insurance, and Real Estate licenses, as well as the Personal Financial Specialist certification from the AICPA. He is a former president of the San Jose Chapter of Big Brothers Big Sisters of Santa Clara County. David is a past Board Member of the San Jose Chapter of California Society of CPA's and serves as the Chairman of the Society's Financial Planning Committee.
Dave enjoys spending time with family, playing ice hockey, and networking with his friends and clients.
Ally O'Neill - Financial Planner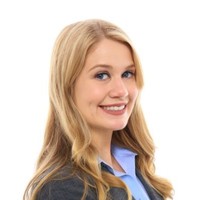 Ally began her career in finance in 2012 because she wanted to help individuals and families realize their fullest financial potential and avoid all too common mistakes. Her intent listening skills and empathy make her an invaluable coach and confidant to her clients. Her favorite part of the business is watching her clients become more confident in their financial future.
Ally was born and raised in San Jose, attending Archbishop Mitty High School. She graduated from California Polytechnic State University (Cal Poly) with a degree in Finance, a minor in Economics with Magna Cum Laude Honors. Ally holds her Series 7, Series 66, and Life Insurance licenses and focuses her time on meeting individually with clients, building financial plans, and servicing client needs.
Ally enjoys staying active through boxing and running and maintaining her trusted relationships with her friends, family, and boyfriend, Vincent.